[et_pb_section admin_label="section"][et_pb_row admin_label="row"][et_pb_column type="4_4″][et_pb_text admin_label="Text"]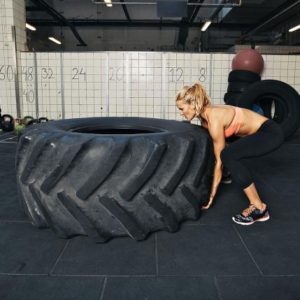 CrossFit trains the body to function optimally and efficiently as a unit. The more effectively your body functions, the better your body performs. What controls all the functions of the body, including the muscles? Your nervous system.
When the nervous system is functioning optimally, it allows your muscles to perform at their best. Your body and nervous system is a complex integrated system that instinctively repairs and adapts itself. When one area of your body becomes injured or shuts down, everything in your body compensates for that injury. These breakdowns make the body less efficient.
Our brain is the master controller for our whole bodies. The brain sends out signals to the rest of the body via the nervous system. The bones of the spine, the vertebrae, protect our nerves and our spinal cord, but with training, trauma, gravity or other health-compromising activities, our spine can shift out of its normal position. This in turn puts stress on the spinal cord and the immediate surrounding nerves, and indirectly affects the muscles and organs down the line from that region. Research demonstrates that this added stress could cost your body efficiency, strength, endurance, reaction time, and less than optimal health.
Are you getting the most from your workouts? Are you getting the most power from your muscles? Imagine if you could be stronger, faster and more efficient!
Working with Complete Spine Solutions can help you get more out of your workout. Would you like to:
Improve reaction time?

Restore muscle range of motion?

Decrease pain and recovery time?

Increase the amount of weight lifted and reps performed?

Achieve greater symmetry in muscle build and performance?

Heal from current injuries and prevent future ones?
Our detailed analysis can be the key to unlocking your fitness and health potential. Call for a FREE, no obligation, phone consultation today: (404) POSTURE.
[/et_pb_text][/et_pb_column][/et_pb_row][/et_pb_section]