Success Stories
No one can tell you the benefits of our pain-relief
and corrective spinal treatment better than our patients.
In the following testimonials, you'll read and hear
their own words about the positive experience
and exciting, healthy results from CSS.
Written Testimonials
Video Testimonials
Written Testimonials
All of our written testimonials are true and accurate. Your individual results may vary.
I came to Complete Spine Solutions to help with pain in my lower back, legs and neck. I am a runner and my aches and pains were affecting the way I run. After several treatments I was able to run longer and with less pain. I am finally getting back to normal and able to continue my active lifestyle. I am halfway through my treatment and I have noticed so many positive changes, such as I no longer have numbness in my arms when I sleep and my neck pains are completely gone. No more crackling when I turn to look in a different direction! I am so glad I finally did something to help myself feel better!
Many people do not know where to go when they are hurting. Should I go to my GP? Or to an Internist? Surgeon? Physical Therapist? How can I decide? Well, hold on! You missed one. Perhaps, you didn't know there is a doctor close by that can give you relief from pain, stress, and anxiety. I know I didn't know. But, now I do and I want to share with you. My son was a patient of Dr. Shapiro at his office on Brockett Rd. in Tucker, Ga. He recommended I go there to address many physical issues that were plaguing me.
Dr. Shapiro and his staff are beautifully skilled in Chiropractic and the art of swift, natural pain relief, as well as in improvement of the structure of the spine. I am so glad and proud to announce to you how well I feel now and how eager I am to attend my treatments. I look better, I feel better, I stand better, I walk better, and the stress that was written all over my face is gone. Do yourself a favor and look no further for relief. You'll be glad you did. Dr. Regina Studwell
"Immediate, personal, professional service. There's no waiting. But if there ever is, it's not like a waiting room with magazines. It's more like Disney World with 'rides' that cure what ails you."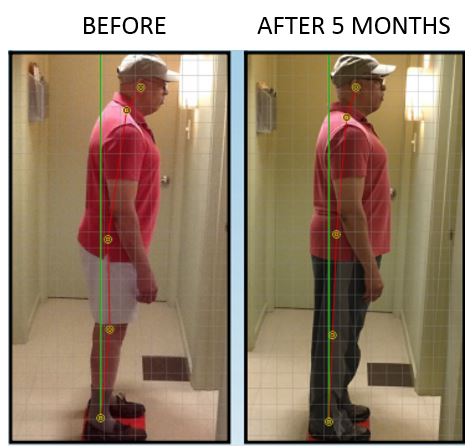 Leg pain and difficulty walking and standing, GONE!
Trouble sleeping, leg numbness, difficulty standing, neck pain and shoulder pain dramatically improved! J. Simmons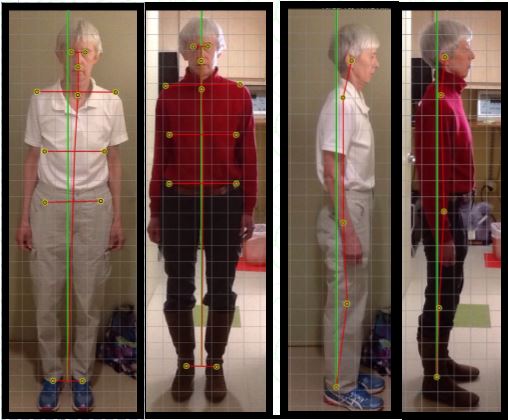 3 Months of Postural Correction Results:
Rib cage & hips balanced over feet = less stress on lower back and hips
Reduced forward head posture = less stress from neck & upper back G. Parnelle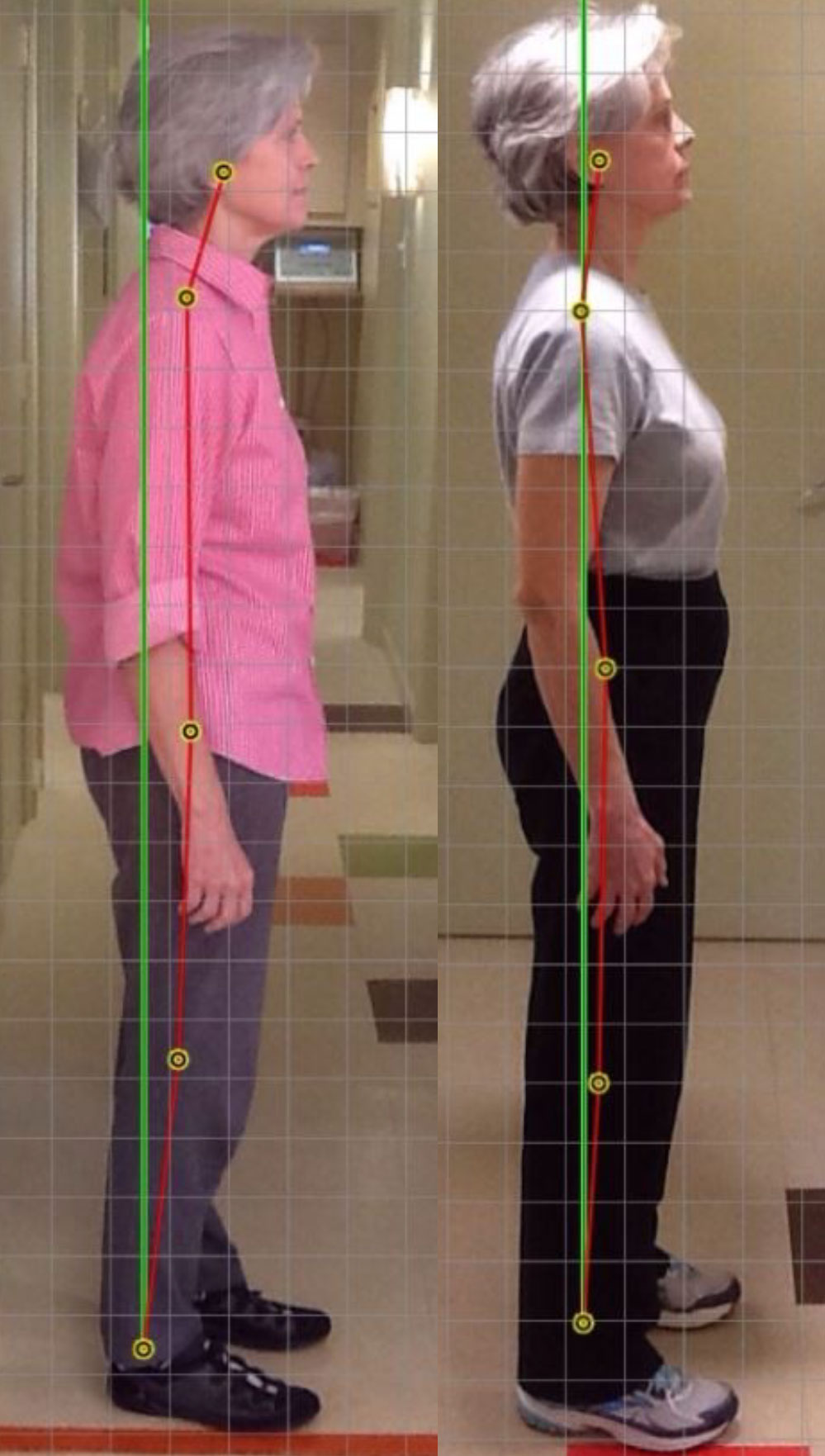 After experiencing chronic low back pain for 30 years, I discovered Complete Spine Solutions and Dr. David Shapiro. His treatment has changed my life, and I am pain-free.
The treatment offered by Complete Spine Solutions is not difficult to undergo, and I did not find it painful, but it is different than other types of treatments that are out there, which I had never found effective. Dr. Shapiro's method is to discover the source of the pain and to eliminate it, rather than treating the symptoms, the objective of the
traditional physical therapy I had undergone.
The test of the effectiveness of Dr. Shapiro's treatment came about 5 months after I began his wellness program. I traveled over 20 hours by car

in one day

, all without the slightest bit of discomfort! In the past, this kind of trip would have had me crippled in pain. I now experience no back discomfort.
If you are serious about ridding yourself of back pain, I urge you to consider treatment at Complete Spine Solutions. The therapeutic work you undergo there will change your life, as it has mine.
"CSS was very informative. They not only diagnose your problems but they explain to you in understandable terms so that you can begin working on correcting the problem."
So far it has been good and very holistic. They explain what is going on and work on strengthening muscles to correct posture plus adjustment to correct posture. If they also did deep tissue massage to unlock muscles to complement the treatment, I think it would be the most perfect business model possible for a back clinic. But is still the best Chiropractic clinic I've attended. I am looking forward to seeing the long term improvement after 6 months to a year that I need so badly. This is my last resort before surgery, so hopefully I never need to do that.
The entire staff was friendly and very detailed with explaining what I should do and what to expect from my visit.
Wonderful staff and service! Helped alleviate my pain tremendously after a car accident.
The CSS teams are a very kind, caring and sincere group. I am glad they are there, especially in time of need. They hear what you are trying to tell them about your pains, and help you to understand the pains you are experience, and how to help in relieving the pressure. Knowing that your "Body is a Temple," and it does need reinforcement at time, in order to stand strong. Thank you CSS, for being there.
"OMG! I'm not limping and the pain in my right hip gone. I feel much less fragile than when I first came in. I am delighted."
Video Testimonials
All of our video testimonials are true and accurate. Your individual results may vary.
Two Convenient Locations in Brookhaven and Tucker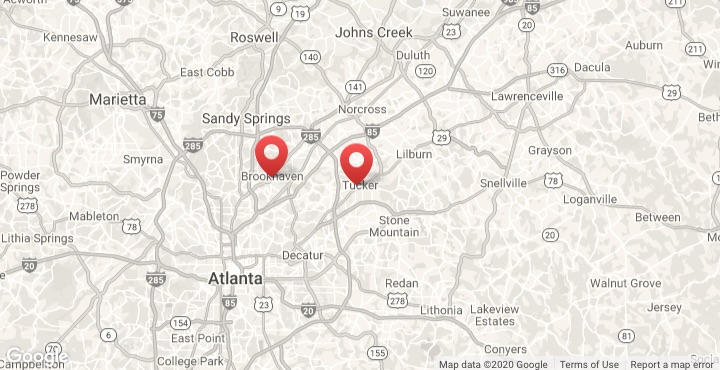 Tucker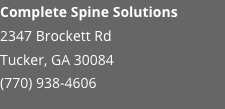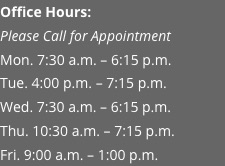 Brookhaven