Relieve Pain. Restore Function. Naturally.
Chiropractors in Tucker & Brookhaven
Our safe, effective chiropractic treatment delivers fast pain relief and lasting benefits – without drugs or surgery.
Call Now for Your FREE Consultation
(770) 938-4606
Experienced Doctors
Doctor of Chiropractic, 25+ years experience, extension faculty Life University
Proven Methodologies
Advanced Certified in the most researched, proven spinal corrective technique to address the root cause of your pain and fix your spine, naturally
Natural Healing
Eliminate dependency on dangerous meds; avoid risky spine surgery; improve post-surgical outcomes
High-Tech Healthcare
State-of-the art diagnostic & treatment protocols to change the course of your health
Delivering Life-Changing Results Since 1993
I can't say enough good things. When I first came to them I could barely move without pain and this was my last hope before considering surgery. However within one week, I had significant pain relief. Within two weeks, I was able to return to work. I've been getting treatment for a month and I feel like a new person! My overall health and mood have improved and I have almost no pain! The staff is super friendly and very knowledgeable. They use evidence based approaches to provide the best care.
BEENISH ALI
23:16 15 May 18
The staff here is incredibly warm and friendly. They take time to explain exactly what is causing your condition and how to correct the problem. Dr. Rachael and Dr. Tara are phenomenal chiropractors! Tasha is delightful, and Philip is super helpful with the therapies offered in the office.
Trey Purvis
14:03 23 Mar 18
So far I've only received treatment at the Tucker location, and I must say that it has been excellent so far. The staff is very welcoming, friendly and always attentive to your every need. In that regard, I must dedicate a special thanks to Phillip for being a wonderful assistant. Not to say that the doctors are any less arduous, of course, however, I think he is a particularly excellent addition to the daily staff. Furthermore, the doctors that are regular to this location are, in my layman estimation, very skilled; I always leave feeling better than when I arrived, which is also likely due to the personal treatment plan I am receiving. This is apparently what makes CSS truly standout, and so far I have no reason to doubt that.
Mike Duffee
03:49 01 Jan 18
I've been going to CSS for almost two months now. When I first walked in, I was in pain that literally brought me to tears. I was having massive headaches pretty much daily and I could not I through a day with out being in extreme pain. After 2 visits I began noticing huge differences! I am now having little to no pain each day and have had one migraine since starting! I only regret not knowing about CSS sooner!
Sarah Madding
19:51 27 Apr 18
I am so very impressed and grateful with Complete Spine Solutions (Tucker location). Several weeks ago my husband and I were desperately seeking a solution to my severe neck and back pain that I was experiencing on a daily basis. Pain that was affecting my sleep, my attitude and simple basic functions of life day to day. I was down and upset and frustrated until my husband and I found Complete Spine Solutions. From Day 1 the doctors on staff were confident and assured me that they could help me get back to normal with the proper therapy and get back to living a pain free life. It's been hard work and it took some tears but I'm happy to say I am well on the road to recovery and finally starting to see and feel the much needed relief I had been so desperately seeking. Since starting my therapy at CSS, I am now able to enjoy time with my husband and son, sleep with little to no pain throughout the night, drive comfortably and resume most of my basic everyday activities. My posture is greatly improving and I am able to walk and stand upright longer with less and less pain. I'm looking forward to more therapy and putting my dancing shoes back on! LOL I would like to thank Dr. Shapiro, Dr. Rachel, Phillip and the entire CSS staff for giving me a piece of my life back. Before this I did not feel confident that I would ever find an explanation of my pain as well as find relief but now I believe I can get better and stay better with the excellent care provided at Complete Spine Solutions.
Dana Solomon
22:26 14 Jun 18
Did you know not all chiropractic care is the same or equal? I didn't know this until I tried CSS for back pain. Don't just get an adjustment, fix your spine problem for good! CSS uses basic physics to correct your spine without drugs or surgery. Yes, I said no drugs or surgery is required. Not only that, the positive atmosphere, professional staff, and amazing doctors make the journey to a healthy spine a great experience. I never thought I'd say this about going to a doctor, but I truly do enjoy visiting CSS every time. They've helped me tremendously over the last 4 months. You should give it a try if your looking for spine care!
I'm so glad I started going to this place! The staff is always so friendly and helpful. The pain from my car accident has continued to decrease and I can't wait to see the end result of my treatment with them.
Stephanie Shockley
16:56 09 Jul 18
With over 25 years of practice experience, our doctors have the most advanced chiropractor certifications in Georgia, in the most researched techniques in chiropractic. In fact, there's more peer-reviewed research in our protocol (CBP) than in all other chiropractic techniques combined.
We pride ourselves on having the friendliest, most courteous staff, fully committed to helping Tucker and Brookhaven residents achieve exceptional physical health, and offering you the greatest potential for a full and speedy recovery from your health problems.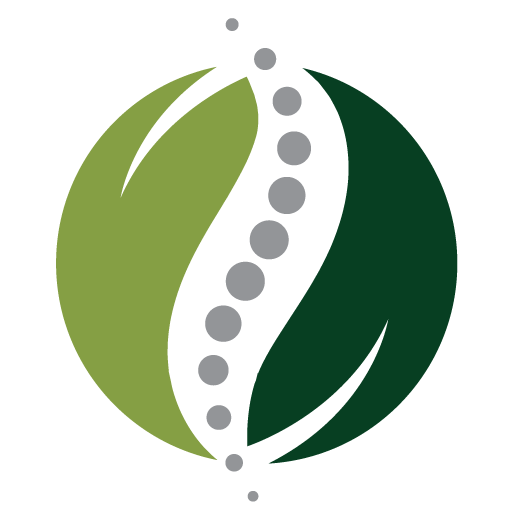 Your physical health can be transformed with our scientifically based chiropractic treatment options. The first step is a head-to-toe examination and analysis to determine the real source of your distress. Then you will receive cutting-edge, non-invasive chiropractic treatment, tailored to your specific needs, to get you back on track to maximum health.  Visit the certified chiropractors at our Tucker and Brookhaven offices today!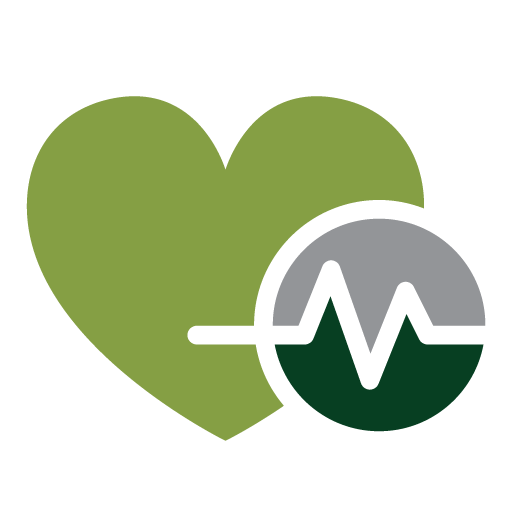 At CSS, you will receive customized chiropractic treatments to relieve back or neck pain, headaches, and organ dysfunction. Quick results are possible with our natural and safe protocols when you have the personal commitment to make wellness a top priority. That means getting actively involved in and taking responsibility for your health. For more than two decades, our chiropractors have been helping the people of Tucker and Brookhaven to avoid surgery, stop taking pills and medications with side effects, and discover what's possible when you remove pain and regain your vitality.
Are you sick & tired of living with pain and physical limitations?
Are you ready to regain your health and enjoy a more active, fulfilling life?
Schedule your free 15-minute chiropractic consultation at our Brookhaven or Tucker office.
"You are my 'Academic' Chiropractor…"
Dr. Kaveh Khajavi, Neurosurgeon
Our Patients Say It Best
Our patients trust Complete Spine Solutions chiropractors with their health and the health of their families and friends. Hear their success stories to see what a difference our unique corrective spine treatment can make in your life.  Then schedule your free consultation in our Tucker or Brookhaven office.
Two Convenient Locations in Brookhaven and Tucker
Complete Spine Solutions, Tucker
Complete Spine Solutions, Brookhaven
Tucker
Complete Spine Solutions
2347 Brockett Rd
Tucker, GA 30084
(770) 938-4606
Office Hours:
Please Call for Appointment
Mon. 9:00 a.m. – 6:30 p.m.
Tue.  3:30 p.m. – 6:30 p.m.
Wed. 9:00 a.m. – 6:30 p.m.
Thu.  9:00 a.m. – 6:30 p.m.
Fri.    9:00 a.m. – 1:30 p.m.
Brookhaven
Complete Spine Solutions
4060 Peachtree Rd NE, Suite J
Brookhaven, GA 30319
(404) 767-8873
Office Hours:
Please Call for Appointment
Mon. 7:30 a.m. – 6:30 p.m.
Tue.  3:00 p.m. – 6:30 p.m.
Wed. 7:30 a.m. – 6:30 p.m.
Thu.  9:00 a.m. – 6:30 p.m.
Fri.    7:30 a.m. – 11:30 a.m.