Cleanse, Reset And Revive With CSS's 21-Day Purification Protocol
It's that time of year again! Out with the old and in with the new, it's time to kick off 2021 with renewed energy and focus on your health. The perfect way to start off your new year is by taking part in a 21-day purification protocol using Standard Process products and services. In this article, we'll discuss why detoxing using the Standard Process program is an ideal plan for revitalizing your body and helping you live a healthier lifestyle.
What is Detoxification?
Detoxification is the body's natural process of removing toxins. Toxins can come from the food we eat, the air we breathe, and the products we use on our skin and in our homes. Over time, these toxins can build up in our bodies and lead to health problems.
Detoxification is not a quick fix or a weight loss gimmick. It is a gentle, safe way to help your body cleanse itself of toxins and improve your overall health.
There are many different ways to detox your body. You can do it through diet, supplements, exercise, saunas, or even just by drinking plenty of water. The important thing is to find what works best for you and stick with it.
Source: Photo by Pixabay
The Consequences of Toxic Exposure
Toxic exposure can have a number of consequences on your health, including damage to your organs, endocrine system, and central nervous system. It can also lead to cancer. chronic fatigue, headaches, and other neurological problems.
FAQ
Q: What is the Standard Process 21-Day Purification Program?
A: The Standard Process 21-Day Purification Program is a comprehensive approach to cleansing that helps remove unhealthy toxins and supports the body's natural ability to cleanse and detoxify itself. The program includes a meal plan, healthy lifestyle tips, and supplements to help purify the body.
Q: Who can benefit from the Standard Process 21-Day Purification Program?
A: Anyone who wants to cleanse their body and improve their overall health can benefit from the Standard Process 21-Day Purification Program. The program is especially beneficial for people who have been exposed to toxins, Covid vaccines, such as heavy metals or pesticides, or who eat a lot of processed foods.
Q: How long does the Standard Process 21-Day Purification Program take?
A: The Standard Process 21-Day Purification Program takes 21 days to complete. However, you may start to feel benefits after just a few days of following the program.
Getting Started
If you're feeling sluggish, run down, or just need a healthy reset, our Standard Process purification program is perfect for you. This three-week plan helps rid your body of toxins and gives you the foundation for a healthier lifestyle.
The first week of the program is all about preparation. You'll need to clean out your pantry and fridge, stocking up on only whole, unprocessed foods. This means no refined sugars, flours, or oils; no artificial colors, flavors, or sweeteners; and no MSG. You'll also need to get rid of any alcohol and caffeine in your house or just put it away. Trust us, it's worth it!
During the second week of the program, you'll slowly begin introducing new foods back into your diet. Our Standard Process Purification Kit comes with a comprehensive guide that outlines which foods to eat (and when), so you can be sure you're getting all the nutrients your body needs.
The third and final week of the program is about maintenance. You'll continue eating a whole food diet and adding in additional fruits, vegetables, and healthy fats as recommended by the guide. At this point, you should be feeling great – more energized, focused, and clearheaded than ever before!
Support
If you're feeling sluggish, bloated, or just generally not your best, it might be time to reset and recharge with a Standard Process 21-Day Purification Program. This whole-foods-based purification plan can help rid your body of toxins, jumpstart healthy eating habits, and promote feelings of well-being.
The Standard Process 21-Day Purification Program comes with everything you need for a successful cleanse, including a comprehensive guidebook, daily tracker, and nutrient-rich shakes and supplements. Plus, you'll have access to online support through our Telegram app with all of our participants, some of whom have done this before, throughout the duration of the program.
Here's what you can expect from the Standard Process 21-Day Purification Program:
Ridding your body of toxins: Over the course of the 21 days, you'll be cleansing your system of impurities and waste that may have built up over time. This will help improve your overall health and vitality.
Jumpstarting healthy eating habits: The purification process is a great opportunity to reset your diet and establish healthier eating patterns. You'll learn how to make nutritious meals that satisfy both your taste buds and your body's needs.
Promoting feelings of well-being: By taking a break from toxin-laden foods and drinks, you'll give your body a chance to recover and heal. This can lead to improved energy levels, better sleep, and a general sense of well-being.
If you're feeling run down or just need a restart, a day of purification may be just what you need! At Standard Process, we offer a 21-day Purification Program that can help cleanse, reset, and revive your body.
The first step in the process is to cut out all processed foods, sugar, alcohol, caffeine, and tobacco from your diet. For 21 days, you'll eat whole foods including plenty of fruits and vegetables. You'll also take supplements to help support your liver and kidneys as they work to remove toxins from your body.
You may notice some detox symptoms such as headaches or fatigue at first, but these will subside as your body adjusts to the cleanse. After 21 days, you'll feel refreshed and rejuvenated – ready to take on whatever life throws your way!

If you would like to participate, we're starting in less than a week. Reach out to us today by sending us a text or emailing us with Detox in the subject line.
---
About the Author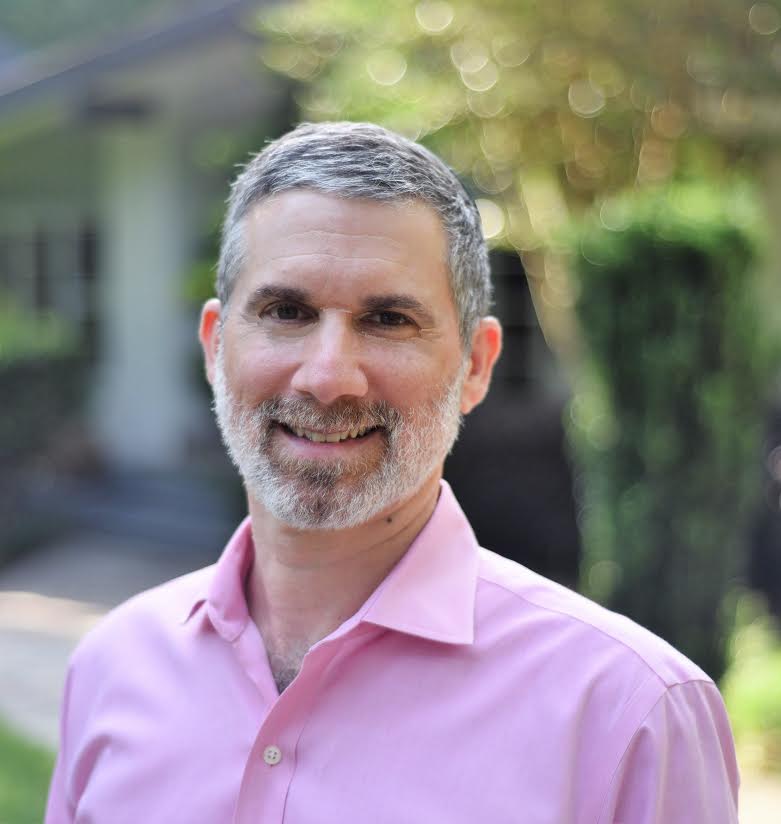 Dr. David Shapiro, DC, CEO of Complete Spine Solutions
A graduate of Life University, School of Chiropractic 1993 (4600 postgraduate hours). Board-certified licensed Doctor of Chiropractic. Passed 3 national board tests and the state of Georgia board examination. Also certified in therapeutic modalities.
Advanced Certified in Chiropractic BioPhysics, the most evidence-based technique in chiropractic. He's been in private practice for over 25 years.