Non-steroidal anti-inflammatory drugs (NSAID's) and over-the-counter (OTC) painkillers are estimated to be the cause of 107,000 hospitalized patients each year in the United States. For those suffering from arthritis, frequent headaches, back or neck pain, may want to reconsider relying on a pill for pain relief. Studies from around the world have proven that diet and moderate exercise can greatly improve overall health. Similarly, our Chiropractic BioPhysics (CBP) specialist doctors can help determine if an adjustment is what your body needs to heal from the misalignment of a posture causing discomfort.
Your Body Can Become Addicted To Painkillers
Ibuprofen, acetaminophen, codeine, Naproxen, triptans (sumatriptan), paracetamol, Celebrex, NSAID's and
other generic OTC painkillers have been found to carry as much potential side effects as associated with stronger prescription opioids. Furthermore, even proper dosages overextended are dangerous. Similar to an avid coffee drinker you may be getting rebound headaches from pills. Continuing to rely on painkillers more than 2 to 3 times a week can cause more headaches because of the addiction to the pain reliever. Reasons to stop relying on OTC medications include avoiding such symptoms as:
● Cardiovascular problems
● Gastrointestinal bleeding
● Hypertension
● Miscarriage
● Kidney disease
● Stroke
● Ulcers
Pain Relief…Naturally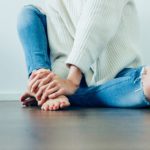 Obtaining pain relief with OTCs can lead to expensive hospital visits. With noninvasive healing services at CSS, can also help avoid the frequency of your hospital stay. Reducing pain and inflammation is important to healing. The pain won't subside and will lead to surgery if the root cause isn't professionally addressed. Most people think OTC pain relievers are safer than prescribed pharmaceutical drugs. The truth is if you suffer and rely on painkillers you're damaging your organs.
Discover The Wonders of Advanced CBP In Brookhaven & Tucker
If you're experiencing chronic pain or suffer constant headaches or your doctor suggested surgery, then it might be time you give CBP a try. With two offices in Brookhaven & Tucker, CSS is accepting new patients and offering second opinions, regardless of a referral. Visit our postural health center today and find out why Advanced CBP is, in fact, leading the way to alleviate chronic suffering. For a pain-free tomorrow, call CSS today.