Athletic Performance with Expert Athletic Chiropractor
Improve Your Spine Health and Improve Your Sports Performance with Specialized and Customized Chiropractic Care
To get the most out of each rep, set, CrossFit or other workout, your body needs to work efficiently while using proper form to prevent injury. Most gym rats seem to be laser-focused on the form of the reps but fail to consider their underlying spinal structure and the impact it has on their performance and vitality.
We all know that the foundation of strength, health and life in our body is the spine, our core. If that supportive structure is not structurally sound, it can negatively impact not only strength and performance but can also predispose you to soft tissue and hard tissue injury. What can be done naturally to improve your core, and your spinal structure, for greater physical performance and lower injury predisposition?
Consider a customized evaluation by an experienced sports chiropractor to get to your next level of fitness!
The Benefits of Chiropractic Care for Athletes
Discover the Benefits of Chiropractic Care for Athletes: Enhance your flexibility and performance with improved range of motion, find relief from pain caused by muscle tension and pinched nerves, prevent injuries by keeping your spine and joints aligned, recover faster from injuries, boost balance and coordination, increase energy levels for more intense training, enjoy better sleep quality and reduced stress levels. Ready to finally unlock your ultimate athletic potential?
Schedule your personalized evaluation today with our experienced sports chiropractor and unlock the great benefits that our athletes rave about!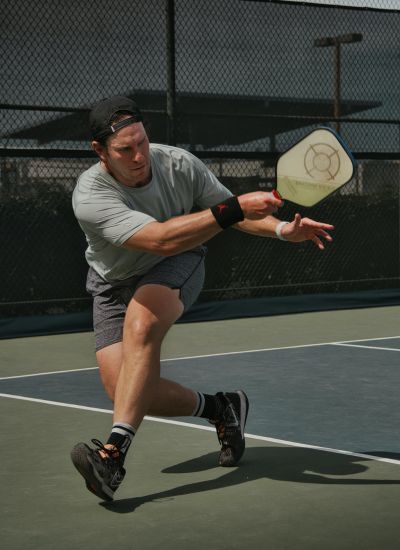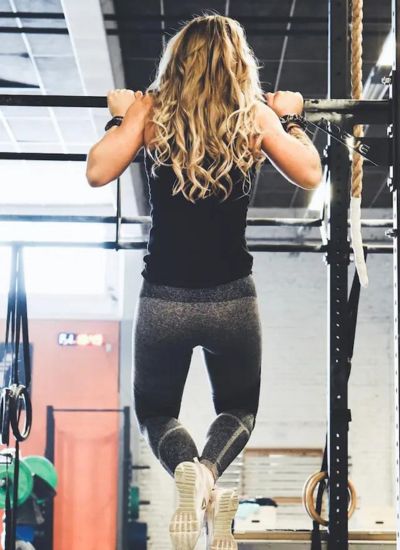 Reach Your Athletic Potential with Chiropractic Care
CrossFit and other workout methods train the body to function optimally and efficiently as a unit. The more effectively your body functions, the better your body performs. What controls each and every function of your body, including your muscles? Your nervous system!
When the nervous system is functioning optimally, it allows your muscles to perform at their best. Your body and nervous system are a complex, integrated system that instinctively repairs and adapts. When one area of your body becomes injured or is not functioning optimally, everything else compensates for that injury. These breakdowns make the body less efficient.
Are you getting the most from your workouts? Are you getting the most power from your muscles? Imagine if your body could function more efficiently, allowing you to be even stronger and faster, with greater mobility, agility and endurance!
Get your personalized consultation at Complete Spine Solutions to see how we can naturally improve your athletic potential and performance!
Improve Your Athletic Performance with Chiropractic BioPhysics
Improving your spinal structure with a sports chiropractor can help you get so much more out of your Cross Fit, Cardio, or other personal training regimens.
Would you like to:
• Improve reaction time?
• Restore muscle range of motion?
• Decrease pain and recovery time?
• Increase the amount of weight lifted and reps performed?
• Achieve greater symmetry in muscle build and performance?
• Heal from current injuries and prevent future ones?
If the answer is yes to ANY of these questions, have our experienced Advanced Chiropractic BioPhysics chiropractors help you reach your goals today!
Frequently Asked Questions
---
What does an athletic chiropractor do?
An athletic chiropractor plays a crucial role in optimizing the performance of athletes in all types of sports. By utilizing specialized and personalized techniques to optimize spinal structure, the qualified chiropractor works to enhance athletes' physical capabilities and performance, minimize the likelihood of injuries, and contribute to faster recovery when injuries occur. Improved Spinal Structure = Improved Body Function.
Are chiropractors good for athletes?
Chiropractic care is great for athletes' overall health and sports performance. Chiropractors align the spine, improve flexibility, and enhance energy flow, allowing athletes' bodies to function at the highest levels. An athlete's body is a machine. A machine can only perform its intended function when it is properly tuned up.
Do sports teams use chiropractors?
Indeed, chiropractors have gained widespread recognition and acceptance within the realm of sports. Virtually all major sports teams, whether in the NFL, NBA, MLB, or other leagues, incorporate chiropractic care into their physical routines. Teams either have dedicated team chiropractors or maintain direct referral relationships with chiropractic practitioners to ensure their athletes receive the best possible care to maximize their physical conditions and performance abilities.
Specialized Chiropractic Services
We treat a wide range of conditions, using highly effective approaches based on scientific research and over 30 years of practical experience.