Your First Visit
Please allow an hour for your initial visit. You will have an in-depth consultation with the doctor to review your medical history and current concerns. Then, you'll undergo a variety of tests to determine the cause of your symptoms, all the areas of your body affected, and the most effective treatment.
(We are thorough!)
Online Forms
After scheduling your appointment with our office, we'll email you our prospective patient online forms. Please fill them out before you come in for your first visit. Upon arriving at our office, you'll be all set. Our aim is to make this first visit about YOU and not about filling out a bunch of paperwork.
Consultation & Health History
You will meet with the doctor and review your medical history and current health issues. To gain a global perspective on your symptoms and determine the underlying cause, the doctor will ask questions about the problems you're experiencing as well as your overall health. During this session, feel free to openly discuss your health-related conditions, as well as your expectations and concerns.
Examination
Following the consult, we will perform a number of tests, to determine which body tissues are affected and to what extent. Our findings will help us identify specific areas of your body that need attention, from a musculoskeletal, neurologic, and physiologic standpoint. We make every effort to explain to our patients what we do, and why we do it, so you can fully understand what is going on in your body.
Digital X-ray Studies
It may be necessary to take digital X-rays to scientifically confirm the best treatment for your particular spinal structure/condition. These powerful images are high quality, with the low radiation exposure, much like those typically found only in the finest hospitals. We will give you a copy of your radiographs, along with a full explanation, at your Report of the Doctor's Findings (second) visit.
Home Instructions
Before leaving the office, you will be given instructions on certain activities or procedures to do or to avoid, at home and at work, until you come in for your next report visit. Most every patient we have is given a home care regimen.
Schedule Your Follow-Up Appointment
We encourage our patients to return for follow-up within one to two days, to receive a complete explanation of the doctor's findings. We HIGHLY recommend that you bring a close family member or friend with you because we will be reviewing your treatment options. It will be helpful to have someone with you who shares your health concerns and will support you in making important health decisions.
"I love how they pay attention to my needs and focus on me completely during my visits. The environment has a homey and welcome feel. After the first visit, I felt improvement and I look forward to every visit; these guys are awesome."
Our Patients Say It Best
Our patients trust Complete Spine Solutions with their health and the health of their families and friends. View their success stories to see what a difference our unique corrective spine treatment can make in your life.
Two Convenient Locations in Brookhaven and Tucker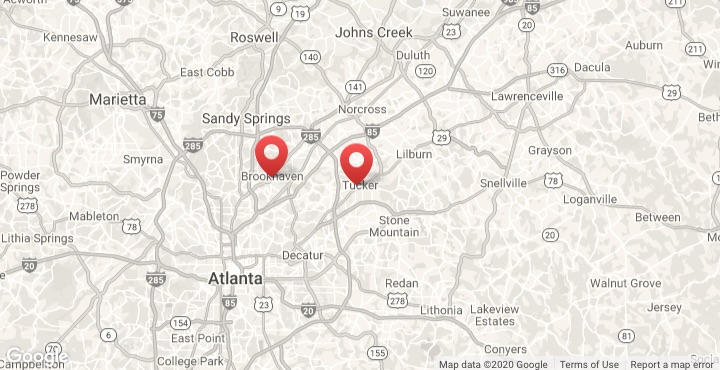 Tucker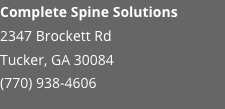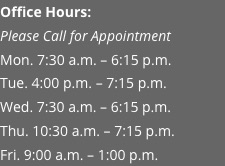 Brookhaven