,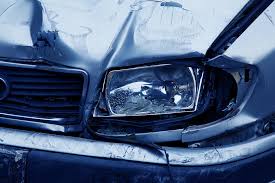 According to the Insurance Research Council, nearly one-third of people who have sustained auto injuries following a motor vehicle accident (MVA), seek treatment from chiropractors. There are more than 12 million MVAs occur annually, per the National Safety Council (NSC).
This also means two-thirds of people with auto injuries never seek care.
The effects of MVAs can be subtle yet harmful, which means pain doesn't always occur immediately. Pain will often occur two weeks after an incident, or even years later. Emergency rooms typically check for broken bones but do not evaluate for soft tissue injuries.
An insidious soft tissue injury can alter the biomechanics of the spine; altered biomechanics of the spine can lead to arthritis. This type of injury, if left untreated, also can lead to serious health concerns. Altered alignment/biomechanics of the spine correlates with higher rates of disability and mortality.
Why choose chiropractic treatment for auto injuries? As a matter of fact, chiropractic care is exceptional in the treatment of soft tissue injuries, especially of the spine. The most common injuries from MVAs are sprains and strains of the spinal muscles and ligaments. It's only natural that chiropractic is the treatment of choice.
According to the literature, individuals injured in MVAs prefer chiropractic treatment. One such study evaluated 190 whiplash injury victims. Those who received chiropractic care reported 100% treatment satisfaction.
What to Do After an Accident
Sometimes individuals involved in MVAs experience minimal or no symptoms for the first few weeks. They often start to feel the effects within six weeks.
It's important not only to obtain immediate and appropriate treatment for any auto injuries. It's also important to document the extent of the injuries. A timely evaluation of injuries sustained in a MVA is vital for monetary compensation of any medical bills resulting from the accident. It can also help with receiving pain and suffering settlements, as well as compensation for work loss.
If you have been involved in a motor vehicle accident, seek a thorough examination of your auto injuries. This should take place as soon as possible after the crash.
When you come in, we will determine:
The extent of the injury or injuries
The number of estimated treatments
Any possible referrals to another medical specialist
If you will require special tests (i.e., MRI, CT scan)
If you need to take "injury time off" work (and provide you with a note to present to your employer)
Common Auto Injuries and Symptoms
Motor vehicle accidents can result in diverse, complex injuries and symptoms. Each MVA involves multiple factors. i.e., vectors of the collision, the size of the vehicles involved, pre-existing health conditions of victims, the age of each victim, the size and strength of each victim.
Some of the most commonly sustained injuries/symptoms from MVAs:
Whiplash
Extremity Pain, Numbness, Tingling
What We Will Do for You
We document a detailed history of the crash.
We spend about 45 minutes with you on a thorough evaluation. This includes digital postural assessment and orthopedic, neurologic, and range of motion testing.
We have digital X-ray on-site and, if necessary, we can analyze your injuries.
If appropriate, we provide you with pain-relieving therapies on your first visit.
Consultation & Health History
During a 15-minute consultation, you will get to discuss with the doctor about your health-related problems, concerns, and expectations. You and the doctor will review your health history together and document your current injuries from head to toe. We take pride in offering this personal, comprehensive approach. It gives us insight into you as a whole person.
Examination
Following the consult, the doctor will perform a number of non-invasive tests. These often include orthopedic, neurologic, range of motion, and a digital postural assessment. This determines which bodily tissues are affected and to what extent. This helps us assess and pinpoint the musculoskeletal, neurologic, and physiologic areas of your body that need attention. We pride ourselves in communicating to you what we do. This is so you clearly understand what is going on in your body.
Digital X-Ray Studies
Your specific condition may require us to take digital X-rays. This helps to rule in/out more serious conditions and assist us in developing the most effective treatment plan for you. The quality of these X-rays is similar to that in some of the nation's finest hospitals. We also give you a copy of your X-rays with a complete explanation following your report of findings.
Same-Day Treatment
After the examination and appropriate X-ray studies, you will receive pain-relieving therapies targeted to your primary health concerns. Most patients experience relief after their first visit to Complete Spine Solutions.
Home Instructions
At the end of your first office visit, you will receive instructions on certain activities/procedures either to do or avoid at home. On your next visit, we will provide you with a thorough report of findings from the initial evaluation.
Schedule Your Follow-Up Appointment
Our office will offer you a convenient appointment time for your follow-up visit. Patients to return within 1-2 days for a complete explanation from the doctor. Furthermore, we highly encourage each patient to bring his/her significant other, close family member, or friend to this visit.
Next step is to review your treatment options. In addition, it is always a plus to have someone with you who shares your health concerns. This will help you make important treatment decisions. People who come alone often say they wish they had their husband, wife, friend, sister, etc. tthere. This way they can hear directly from the doctor, which will facilitate the treatment schedule and recovery process.
Don't Delay; Call Today!
If you or someone you know has been involved in an accident, call (or have them call) our office immediately. Therefore, the sooner you receive the care you need, the quicker your injuries will heal. Thus the faster you can get on with your life. Don't delay; call today!